5 Tips to Relieve Braces Tightening Soreness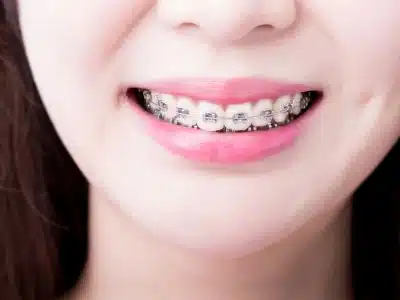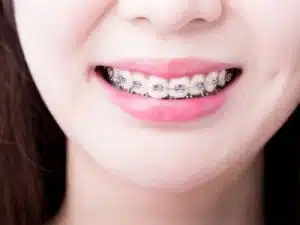 If you're undergoing orthodontic treatment in Smithtown and seeking expert care, Northshore Orthodontics is a trusted name in the field. Braces are a common orthodontic appliance that gradually straightens your teeth. While the tightening of braces is necessary for effective treatment, it can sometimes lead to soreness and discomfort. If you're experiencing soreness after a braces tightening appointment, there are several tips you can follow to find relief and make the adjustment process more comfortable. In this article, we will explore five effective strategies that can help alleviate braces tightening soreness and promote a smoother orthodontic journey.
After you have your regular appointment to tighten your braces (or once you get braces first put on your teeth), it's common for your mouth to feel somewhat sore. While you may find it a little reassuring to know that the tenderness you feel is normal, this knowledge doesn't make the pain go away.
To find relief, try some of these tips:
Braces are an effective orthodontic treatment option for achieving a straight and beautiful smile. If you're in Smithtown and seeking professional orthodontic care, Northshore Orthodontics is dedicated to providing exceptional services. While braces play a crucial role in aligning your teeth, it's not uncommon to experience soreness and discomfort after a braces tightening appointment. However, there are several strategies you can employ to alleviate this soreness and make the adjustment process more comfortable. Here are five helpful tips to relieve braces tightening soreness:
Take a pain reliever.
Whether you prefer Tylenol (acetaminophen), Advil (ibuprofen), or just plain aspirin, an over-the-counter pain relief drug can help ease the soreness you feel. You might even want to take a dose before your appointment, so it will already be working when you leave the office. Of course, make sure you follow instructions and safe-dosage guidelines.
Numb it
Try an oral, topical numbing medication like Orajel or Anbesol or a rinse like Rincinol. They may taste a little weird, but they do the trick.
Make it cold
Cold will also numb pain while it helps to bring down any swelling. So drink a glass of cold, cold water or even apply an ice pack if you feel it might help. Treat yourself to a popsicle or some ice cream. You can also suck on an ice cube, but be sure not to chomp down on ice, as that can damage your braces.
Get the blood flowing.
Massage your gums with a finger or gently chew some sugarless gum. You can also try bite wafers, which are flat U-shaped trays that slip in your mouth. Activities that stimulate blood flow to your mouth will reduce the lactic acid that's ultimately the root of the soreness.
Swishing with a warm salt water rinse is another way to get the blood flowing to your gums and can also help relieve pain caused by any cuts inside your mouth.
Soreness from braces after they're tightened typically lasts for three to five days, and the pain will lessen as the days go on. Eat soft foods while you're waiting for your mouth to adjust to the new pressure of the tightened archwire.
At Northshore Orthodontics, we understand the challenges that come with braces in Smithtown. Our dedicated team of orthodontic professionals will guide you through the process and provide personalized care to ensure a smooth and comfortable orthodontic journey. By following these tips and seeking guidance from your orthodontist, you can effectively manage and alleviate braces tightening soreness, ultimately achieving the smile you've always desired.
FAQ
Q: How can I relieve braces pain?
A: Braces pain is common after adjustments or when you first get your braces. Here are some tips to help relieve braces pain:
Over-the-counter pain relievers such as ibuprofen or acetaminophen can provide temporary relief.
Applying a cold compress or ice pack to the outside of your mouth can help numb the area and reduce inflammation.
Rinse your mouth with warm saltwater to soothe the gums and reduce irritation.
Stick to soft foods that require minimal chewing and avoid hard, crunchy, or sticky foods that can exacerbate discomfort.
Your orthodontist can provide you with orthodontic wax to apply to any areas of your braces causing irritation or discomfort.
Q: Are there any specific pain relief options provided by Northshore Orthodontics?
A: Northshore Orthodontics can recommend over-the-counter pain relievers and provide orthodontic wax to alleviate braces pain. Their experienced team will guide you on the best methods to manage and reduce discomfort during your orthodontic treatment.
Q: Can I take pain relievers for braces pain?
A: Yes, you can take over-the-counter pain relievers such as ibuprofen or acetaminophen to help alleviate braces pain. However, it's important to follow the recommended dosage and consult with your orthodontist or pharmacist if you have any concerns.
Q: What if the braces pain persists or becomes severe?
A: If the braces pain persists or becomes severe, it is important to contact Northshore Orthodontics for further evaluation. They will assess your situation and provide appropriate guidance and care.
Also, patients should feel free to call us to ask us and schedule an appointment if we have any personalized recommendations. Unique orthodontic products like bite wafers and Rincinol have been mentioned, but there are many more available. One of them may be the right one for you.