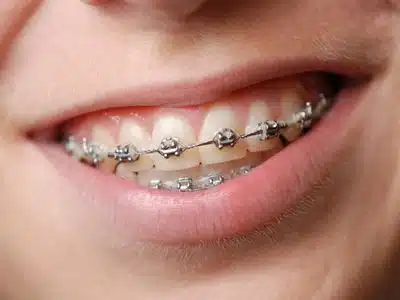 Braces for Adults: It's Never Too Late to Straighten Your Teeth
When you're a kid or a teenager, braces are exciting and are considered a rite of passage. You get to see your teeth in a whole new light. And you can finally smile without feeling like people are staring at your ugly mug. But as you get older, braces tend to lose their allure. 
Somehow, braces for adults stopped being cool and started seeming like a chore. This is understandable; after all, adults have other things to worry about besides dentistry. But that doesn't mean you have to let bad dental habits ruin your smile forever. In fact, there are many solutions available to you even if you're well into adulthood. In this blog, our Orthodontist in Smithtown will tell you about the benefits of braces for adults and why it's never too late!
Types of Braces
There are several types of braces for adults, depending on what is best for your teeth and jaw.
Fixed braces –
These are the most common type that fit on your teeth and are held in place with brackets or wires. They're usually removable after a few months, but some people need them to stay in place for years.
Traditional braces –
Traditional braces work a bit differently. They attach directly to your teeth and hold them in a certain position. These braces often require you to come in for check-ups and adjustments, but they can last for years.
Partial Dentures –
Partial dentures are another option for adults who have lost some of their teeth. This type of appliance replaces missing teeth with artificial ones that look and feel like natural ones. Partial dentures are customized to fit your facial features perfectly, so you can feel more confident when talking and eating.
I'm Already an Adult, ain't I Too Old for Braces?
If you've always wanted to get braces for adults, but have been worried about your age, don't be! There are plenty of adult braces options available that can help you achieve the perfect smile. In fact, there are even brace options specifically designed for people over 40 years old! If you're thinking about getting braces, here are some things to keep in mind:
First and foremost, make sure that you have a good dentist to refer you to. Not all orthodontists will treat adults. Once you've found a good orthodontist, be sure to schedule a consultation appointment. This will allow them to look at your teeth and decide if braces are the best option for you.
Be prepared to commit to wearing braces for an extended period – usually around two years or more. During this time, you'll need to come in for adjustments and visits every couple of months, even if your teeth aren't progressing as fast as hoped.
Finally, remember that no one is perfect when it comes to teeth – even adults who wear braces! If you experience any problems with your braces, bring them up with your orthodontist as soon as possible.
The Importance of Proper Fit
Straightening your teeth is one of the most important things you can do for your oral health. Proper fit is essential for a comfortable and successful treatment. You don't have to be a child to require braces, and there are many types and styles of braces that are perfect for adults.
When you choose the right type of braces in Smithtown, you'll enjoy a treatment that's effective, comfortable, and affordable. Your orthodontist will help you find the best option for your unique oral profile and facial features. There are multiple types of braces available, so it's important to research which ones are best suited for you.
Choose a style that fits well with your smile. You'll appreciate the improved aesthetics and function of your braces once they're in place. If you have questions about choosing the right type or style of braces, consult with your dentist or orthodontist. They'll be able to provide advice on what's best for your individual situation.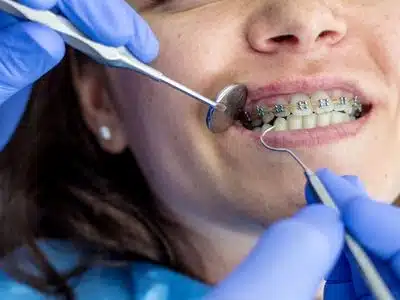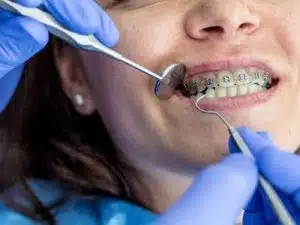 A Good Set of Teeth is Also for Kids at Heart, so Why Wait?
It's never too late to get braces for adults. In fact, plenty of people who are in their early twenties and thirties still need braces. If you're thinking about getting braces, here are some things to keep in mind:
-Braces can be expensive upfront, but there are several ways to finance them. You may be able to get help from your health insurance company or through a government program.
-Braces can take time to heal properly if they're done correctly. Make sure to schedule regular checkups with your orthodontist so that any problems can be corrected as they arise.
-Remember that you'll need to wear the brace or aligners daily for at least six months. Sometimes you need to wear them longer depending on the type of brace you choose. 
Consider your facial features when choosing a type of brace. For example, if you have wide teeth, consider an adjustable bracket system. If your teeth are close together, a fixed bracket system might be better suited.
Conclusion
If you're thinking about getting braces for adults, there is no better time to do it than now. With advances in dental technology, there are a variety of braces that can correct many common teeth problems. 
And these advances make it possible for people of all ages to achieve beautiful and healthy teeth. If you're not sure if braces are right for you, schedule an appointment with your dentist today and find out more about the different types of braces available.
Visit North Shore Orthodontics Today!
If you're thinking about getting braces for your teeth as an adult, don't wait any longer! North Shore Orthodontics can help you get the perfect treatment plan for your unique teeth and smile. We offer a variety of braces options to fit everyone's needs. And our experienced team will work with you to create a treatment plan that is comfortable and effective.
Our team of dentists and specialists provides high-quality care for our patients, so we can help them achieve their dental goals. We offer convenient scheduling times, comprehensive treatments, and top-of-the-line equipment and technology. So, give us a call today at (631) 265-3435 and schedule an appointment to see us at North Shore Orthodontics!