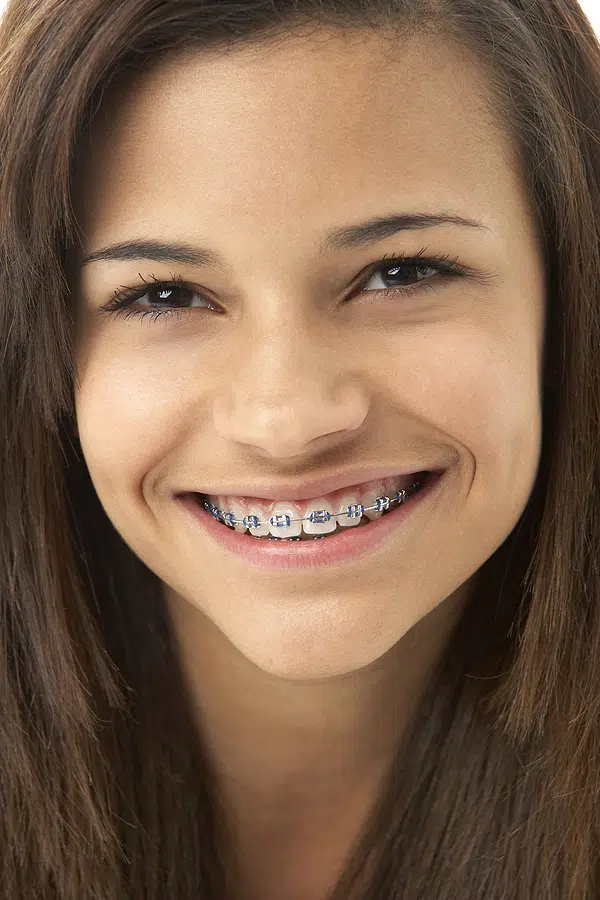 Can Braces Widen Your Smile
Braces are marvelous. They are the key to fixing most problems related to your smile. They can fix crowded teeth, crooked teeth, gaps between your teeth, overbites, underbites, jaw size mismatch and so much more.
If you suffer from any problem with your teeth' arrangement, braces are the answer for you. One of the most common problems with teeth alignment is a narrow jaw, which in turn results in a narrow smile. So can braces widen your smile? Absolutely. Stay tuned to learn how.
What Is A Narrow Smile?
A narrow smile is a result of a small-sized jaw, most commonly the upper jaw. When your jawbones are small, your teeth have nowhere to be arranged properly, giving you that wide and beautiful smile.
As a result, they end up arranged on a smaller overall surface area. And so the amount visible when you smile is small, hence the term "narrow smile". A person with a narrow smile usually has 3 or 4 teeth only appearing when his\her muscles pull back for a smile, as opposed to the normal 6 to 10 teeth visible. Narrow smiles are often accompanied by crowding as well.
Can Braces Widen Your Smile?
Yes, of course. Braces can fix any problem related to teeth or jaw arrangement, and a narrow smile is one of those problems. What braces do is arrange the teeth on a wider base, fixing the crowding along the way. In the end, what you get is a normal, 10 tooth smile that looks absolutely amazing.
How Do Braces Fix A Narrow Smile?
For braces to do their job, space has to be created first. This can be done by several methods, such as expansion – making your jaw literally wider at the bone level – or extraction of 1 or 2 teeth (usually bicuspids) to create space to arrange the more critically positioned front teeth. After that, the braces are attached to the surface of the teeth, and the wire crossing them applies the exact amount of pressure in the exact direction needed to expand your teeth and arrange them on a wider base.
Can Braces Make Your Mouth Wider?
Braces do widen the mouth in an indirect way. The opening of the mouth is the responsibility of the muscles of the face, so braces can't really do anything to those. However, Braces widen your smile and mouth by expanding the arrangement base of the teeth, making your mouth "seem" wider, although not physically so.
Another aspect to consider is the support the muscles get. The facial muscles are supported by the bones and teeth, so when these are widened, the muscles are stretched more than usual. Over time, the muscles get used to the new position, and the mouth becomes wider as well.
Does This Happen With All Kinds Of Braces?
All types of braces do the same job. It is just a question of how you get there and in how much time. All braces apply the same principle to move the teeth: controlled pressure. Therefore, all of them will deliver you the wide and beautiful smile you dream of.
What Are The Available Types Of Braces?
Traditional metallic braces:

The oldest and most reliable form. There is a reason that metal braces are still the gold standard of orthodontics, and still the go-to method for most seasoned orthodontists. They may not look great, and they might even be a little uncomfortable, but they deliver extremely great results and give the orthodontist full control throughout the treatment.

Clear braces:

The first attempt at an esthetic type of braces. They work exactly the same way as metal braces, but the brackets are made of clear ceramic material, and the wire and elastics are also white or transparent. Basically, they give all the advantages of metal braces but look much better doing so.

Lingual braces:

A newer form of fixed braces. Lingual braces are attached to the inside rather than the outside of the teeth. They lie opposite the palate and the tongue, so they can be a bit irritating. However, they are virtually invisible, and a preferred choice especially for adults who don't care for the looks of metal or even clear braces.

Invisalign:

Invisalign is the only removable kind of braces. No more brackets, wires, or elastics, but rather a set of transparent plastic molds known as aligners. You wear the aligners on the surface of the teeth, and they apply pressure to move the teeth where we need them to go. Invisalign looks better, is very accurate, and is quite comfortable. Possibly its only drawback is the lack of control by the orthodontist, as the whole assembly from start to finish is controlled and fabricated by computers.
How Do I Know Which Type Is Best For My Case?
As to fixing narrow smiles, you're in luck. All types of braces widen your smile. You can't go wrong with any kind, but each has its own merits and drawbacks. Metal braces are cheaper and easier, and very reliable, but their looks are suboptimal and are constantly cutting and scraping against the lips and cheeks.
Clear braces are the same but quite better looking. Lingual braces are invisible, so the looks are greatly improved, but they can be quite expensive and there is nothing you can do about the injuries to the tongue and palate.
Invisalign is great looking, very comfortable, and quite fast, but can also be quite expensive, and the lack of control may make it not so favorable for some orthodontists.
All in all, if you are asking if braces widen your smile, they absolutely do. The type of braces you choose may give you extra comfort, better looks, a shorter treatment time, or another advantage, but all will get you there eventually.
If you want to know more, contact Dr. Craig Smith and his awesome team at North Shore Orthodontics.
You can visit us at 180 East Main Street, Suite 200, Smithtown NY 11787. He and his team are dedicated to the sole purpose of giving you a great smile at an affordable cost. Give us a call on (631) 265-3435.