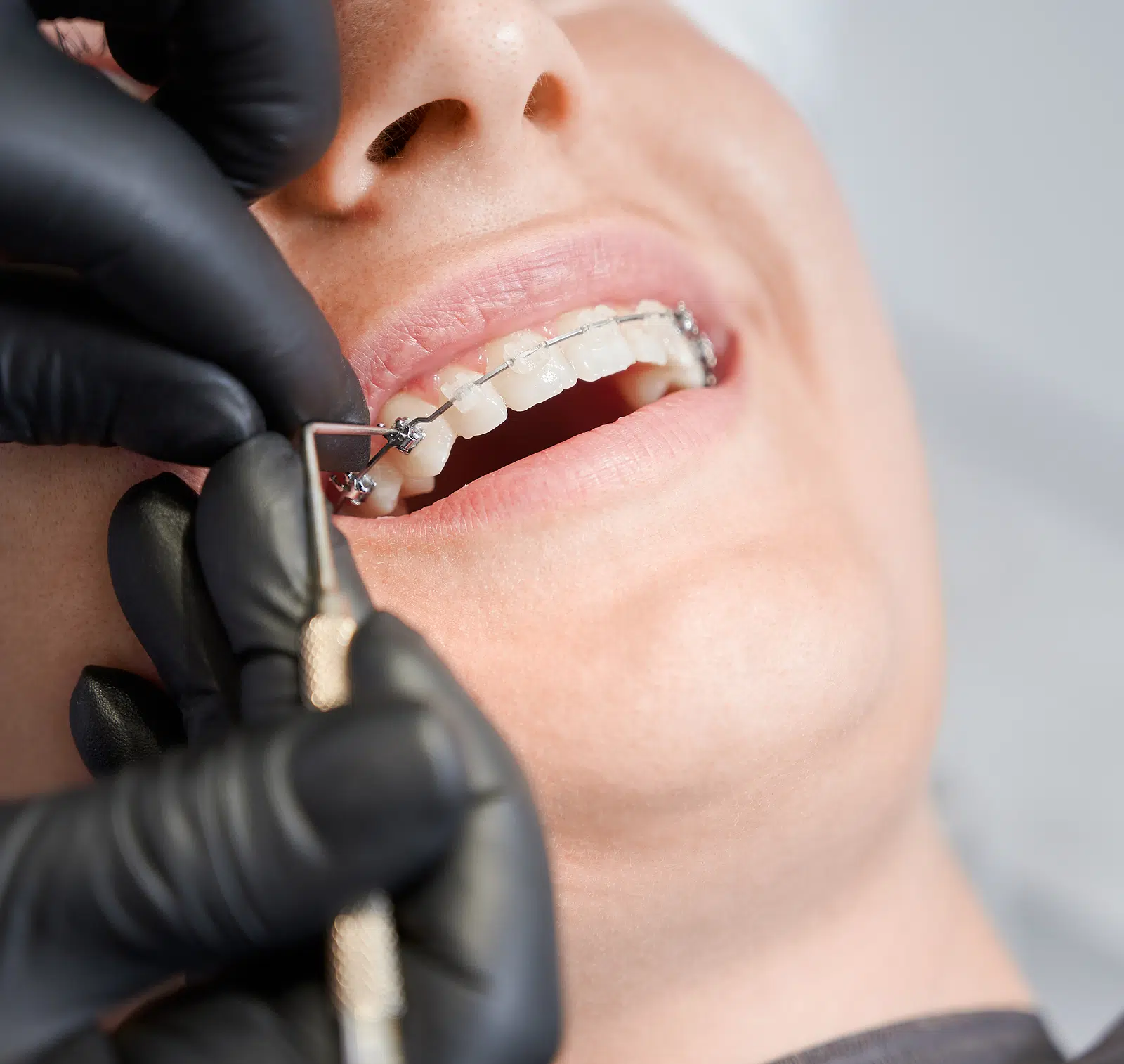 Dentists Vs. Orthodontists
When it comes to dentists vs. orthodontists, there is a lot to consider. Dentistry is a massive science with many branches and specialties. While all dentists technically can perform almost every dental procedure, most choose to specialize in a particular field. That specialization adds a lot of value to his\her career, as well as gives them the experience and the knowledge needed to perform the more difficult procedures of that specialty. For that, a lot of dentists choose to pursue a career in orthodontics, but let's talk frankly: dentists Vs. orthodontists: what is the real difference? And how do I – as a patient – know who I need to visit?
Do Orthodontists Have to Be Dentists First?
Yes. A basic dental degree is necessary before attempting to pursue any specialization, orthodontics included. The orthodontist must have basic knowledge of the dental anatomy, the tooth structure, the muscles and bones of the mouth, among a lot of other information that is essential for them to perform various orthodontic procedures. They have to know the mechanics of teeth movement and when & how to apply the needed amount of pressure to move the teeth without causing harm to the bones and other structures, and they can only learn that if they have the knowledge gained through dental school.
Dentists Vs. Orthodontists: What's The Difference?
Now that we established that all orthodontists have to be dentists first, what makes an orthodontist different? Why don't all dentists perform orthodontics and vice versa? The reason is simple: It all comes down to experience, knowledge, and passion.
All orthodontists have basic dental knowledge, and all dentists have basic orthodontics knowledge, so technically, both can perform all procedures. However, when it comes to dentists vs. orthodontists, it is more than just the know-how of the procedures. Orthodontists – like all other dental specialties – choose to pursue more and more knowledge and experience in the field. They abandon other sorts of general dental treatments such as fillings and root canals and choose to focus all their time and energy on the profession they love: orthodontics.
Not only that, but it takes great dedication to achieve specialist status in orthodontics. In addition to the basic dental degree, 3 more years of full-time studying are required before an orthodontist can truly call himself a specialist. Through those years, an orthodontist sees a great number and a wide variety of cases, treating problems like crowding, spacing, jaw size mismatch, overbites, and much more. After those 3 years, he\she will be more than capable of treating all problems related to teeth alignment. It takes a special kind of person to have such dedication and devotion to a craft.
What Procedures Does A Dentist Usually Perform?
Dentists usually perform all basic dental procedures such as:
Fillings:

The most commonly performed dental procedure, and the thing they teach first in dental school. Most of us had at least one cavity in our lifetime, and so everyone knows what a tricky thing a filling can be.

Teeth cleaning:

While usually performed by a hygienist, a dentist can still do teeth cleaning and tartar removal. It is a necessary procedure every 6 months or so to keep the gums healthy.

Root canal:

A procedure that is performed almost on a daily basis in every dental practice around the world. Simple root canals can be done by any dentist, while more complex procedures need a specialist endodontist.

Simple extractions:

When a tooth is deemed non-restorable, The only option is to extract it. Again simple extractions are part of the dentist's job description, but the more complex surgical extractions need the experienced hands of an oral surgeon.

Dental crowns and bridges:

When a tooth needs an extra layer of protection, a crown is needed. Dentists can perform the procedures for crowns and simple, small bridges. However, the more complicated bridges that have a long span or with complicated bites or compromised teeth need a specialized look from a prosthodontist.
So as you can see, it is not just a question of dentists vs. orthodontists, it is dentists vs. every other specialty. It is simple really. Dentists can do everything, while specialists mostly focus on one thing. However, the more complicated the nature of the procedure, the more the need for a specialist becomes obvious.
Do Orthodontists Do Fillings?
Technically, they have the knowledge to do them since as we mentioned they graduated from dental school. However, in real life, they very rarely do so. It is all a question of dedication and focus. An orthodontist chooses to let go of all other procedures to focus and zoom in on the art and science of moving teeth, and rightfully so. Orthodontics is a very complex science, and the more time orthodontists spend on their craft, the more likely they are to get amazing results.
Dentists Vs. Orthodontists: Who Do I Need To Visit?
It all comes down to what you need to be done in your mouth. Usually, most families have a family dentist they have been going to for ages, as well as their parents and probably their children in the future. That is the first step in determining the right direction you need to go to. You first have to go to the dentist with any problem, and it is his responsibility to either perform the needed procedure himself or direct you to a specialist if need be.
However, Some people can also choose to go the other way around. When you know that your main problem is your teeth' alignment, then you can go directly to an orthodontist. The first step of any orthodontic treatment is a full check-up of the health of the teeth and gums, and if the orthodontist deems your teeth in need of treatment prior to putting on braces, then he\she will direct you to a dentist to perform the needed fillings, root canals, cleaning .. etc.
It is a mutually beneficial relationship between dentists and orthodontists. They are both more than capable of doing check-ups and determining the needed treatment plan and then directing you to the other if the need arises.
If you're still on the fence and contemplating dentist vs. orthodontists, not knowing which one to choose, you are more than welcome to contact Dr. Craig Smith and his awesome team at North Shore orthodontics to learn more. Give us a call on (631) 265-3435, or visit us at 180 East Main Street, Suite 200, Smithtown NY 11787.