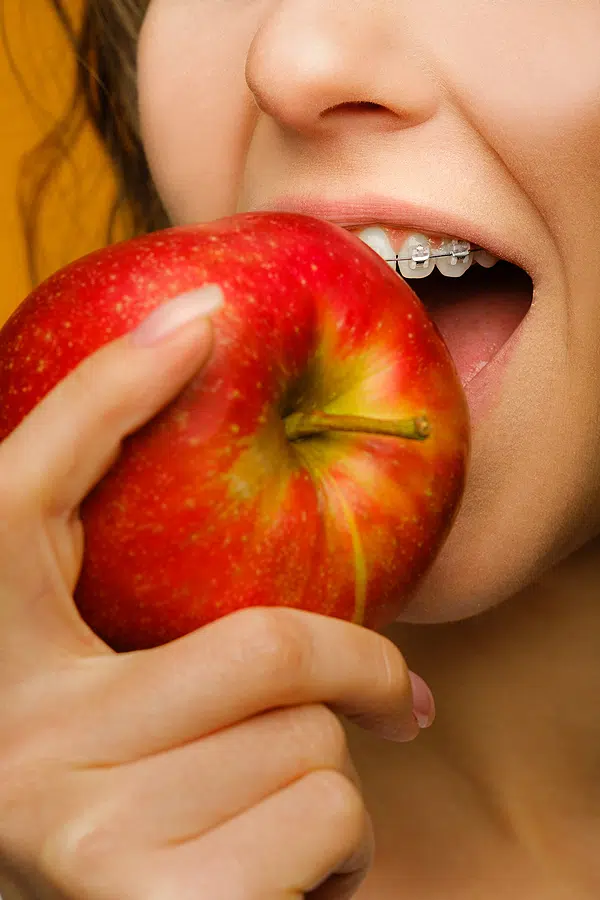 Foods To Avoid After Getting Braces
If you are a brave soul who has decided to get braces to fix your teeth, hooray for you. We applaud your decision, and we sincerely hope you get the best results possible, and the smile you always dreamed of. However, there are a few things you should know. The journey will not be easy, and there are a few precautions along the way. Taking care of your braces – and the teeth on which the braces are placed – is of the utmost importance. Not only that, but there are certain types of foods to avoid altogether. Here, we attempt to explain what foods to avoid after getting braces.
Why do braces come with such restrictions?
Two reasons:
The braces are held to the teeth by a special form of glue. This glue is strong enough to last through the entire period of treatment, but also weak enough to be easily removed afterwards. Any added pressure can cause that glue to break before time. This makes the bracket not only useless, but hazardous as well as it can cut and scrape the gums, lips and cheeks.
Braces by design tend to trap food around them and between the teeth. Certain types of foods stick to the braces and the teeth surface, and are all but impossible to clean. It is very common for braces wearers to suffer at least a minor degree of decay or gum disease after the treatment is done. That's why you should do all you can to keep your teeth clean and healthy during the time of treatment.
View this post on Instagram
Are these restrictions for all types of braces?
No. These restrictions are mainly for the fixed types of braces (which include metal, clear and lingual braces). These are the types that are held to the teeth by glue, and so we fear the abovementioned problems. However, there is an entirely different type of braces that come with almost no food restrictions, and that is the removable type, or Invisalign. The beauty of Invisalign is that you can remove it  at will, and so you can eat all you desire without risk of damage to the braces or food getting stuck where you can't clean it.
What are the foods to avoid after getting braces?
Two categories of food are strictly forbidden during treatment with braces. These are:
Hard foods:

As we explained earlier, hard foods apply added pressure to the brackets and the teeth, and can lead to breakage of such brackets. These include nuts, popcorn, hard chocolate, hard cheeses and hard fruits such as apples and pears.

Sticky foods:

These are a double jeopardy. First, they can stick to the brackets and pull them away from the teeth. Second, they get stuck around the brackets and between the teeth, and if you think cleaning them is hard, imaging doing so with braces on. These foods include gum, toffee, and caramel.
Getting braces is easy, maintain them is hard. Taking care of your teeth and braces during your treatment will not only lead to keeping your braces safe and strong, but will make sure your teeth come out safe and sound on the other end as well.