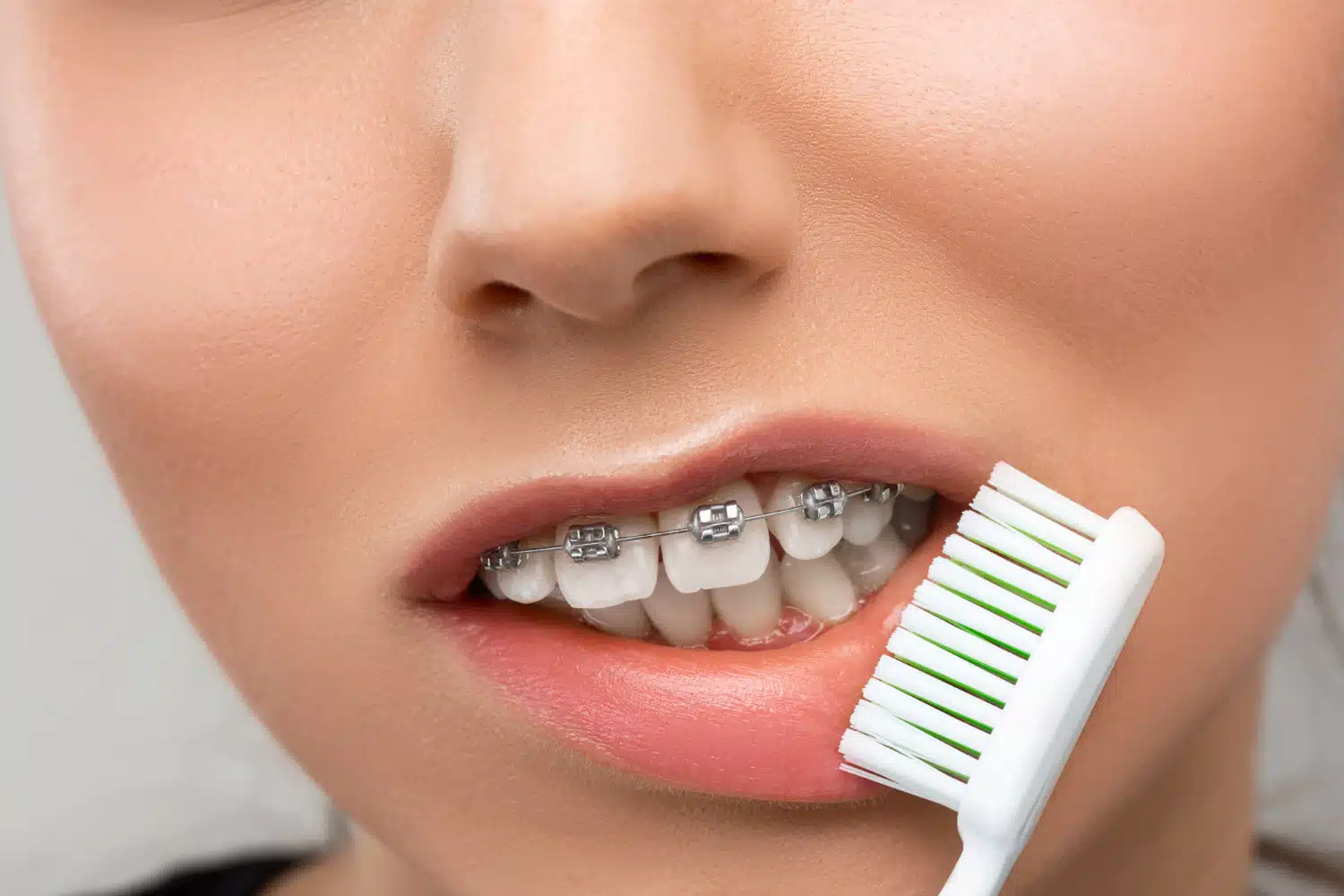 Oral Hygiene with Braces: How Braces Aid Good Oral Hygiene
Oral health is one of the most important aspects of a person's overall well-being. Despite this, many people think only general dentistry procedures such as cleaning, fillings, and root canals support better oral health. If you have crooked teeth or a misaligned jaw, oral hygiene with braces is a great way to maintain oral health and keep your mouth healthy. In this blog, our Orthodontist will explain how braces in Smithtown will aid good oral hygiene.
What Do Braces Do?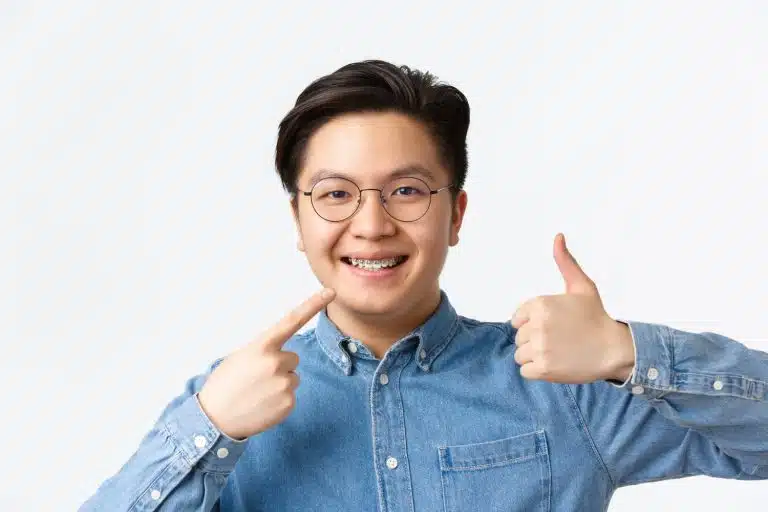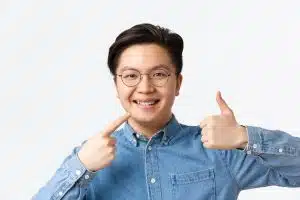 Braces help align teeth to achieve a symmetrical smile by pushing and pulling teeth into the desired position. They also help with the overall structure of your oral cavity, which includes proper jaw alignment.
Braces come in different types, but the most common are metal braces and clear or ceramic braces. Metal and ceramic braces are fixed to your teeth and supported by brackets, wires, and ligatures.
A great alternative to metal and ceramic braces is Invisalign. Invisalign uses a series of clear, plastic aligners that are custom-made for your teeth. The aligners fit snugly over your teeth and are designed to gradually move your teeth into the desired position.
To support the treatment, braces accelerators are also available. These devices help speed up the process of getting your teeth into the desired position using calibrated vibrations that transmit through the roots of your teeth into your bone. Acceledent is one of the most common treatment devices for braces.
How Oral Hygiene with Braces Support Better Oral Health
Braces often require special care to clean brackets, wires, and ligatures. Others may find this a chore, but it can actually serve as a training ground for good oral hygiene habits. Below are the reasons why!
#1 – Proper oral hygiene with braces encourages better oral health habits.
Since braces are made up of metal, ceramic, and plastic components, they can easily trap food particles between them. This can lead to increased oral hygiene requirements. Once you get braces, your orthodontist will advise you to practice good oral hygiene habits, such as brushing your teeth after every meal and flossing daily.
These oral hygiene practices can help reduce the risk of oral health problems. It can also help keep your teeth and gums clean and healthy while wearing braces. If you haven't been doing them before braces, you'll be trained to do so during treatment.
This will help build your habits of oral hygiene for life! Even when your braces treatment is done, you can still practice regular oral hygiene habits that you learned during treatment. Most patients wear braces for a year or more, giving them enough time to develop good oral hygiene habits.
Good oral hygiene practices involve brushing your teeth twice a day for two minutes each time, flossing between braces brackets, and wires, and using mouthwash.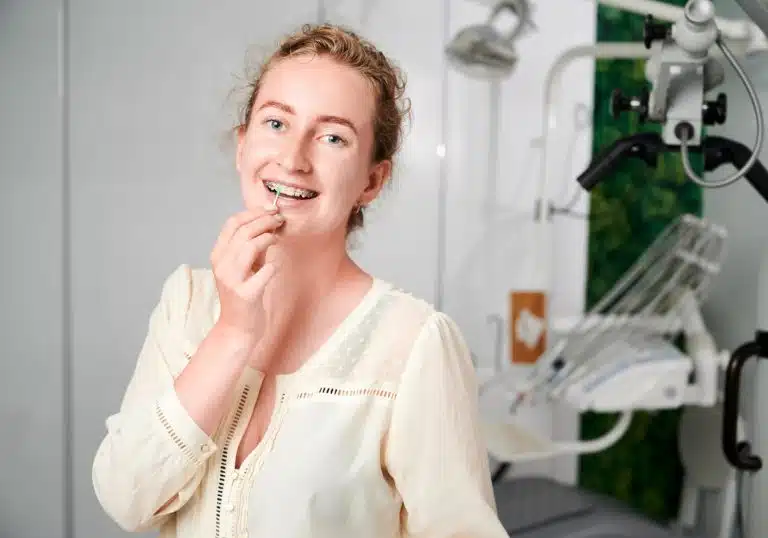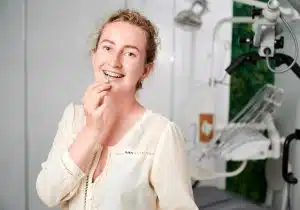 #2 – Straight teeth are easier to keep clean.
Braces move teeth into the desired position, creating a more balanced oral cavity and making oral hygiene easier. Straight teeth are easier to clean with a toothbrush and dental floss. This can help reduce the risk of oral health problems, such as cavities, gum disease, and tooth decay.
It is also important to remember that oral hygiene with braces isn't just about brushing and flossing. You should also make sure to see your dentist regularly for checkups and dental cleanings. Regular oral care can help keep oral health problems at bay, even after your braces are removed.
#3 – Beautiful, straight teeth encourage you to practice maintenance oral hygiene.
Having straight teeth not only looks great but also encourages you to practice oral hygiene maintenance. After all, you have invested a lot of time and money in your brace treatment. You want to make sure that you keep your oral health in good shape for years to come.
Braces are a great way to get your oral cavity in shape for oral hygiene and beautiful straight teeth. With proper oral hygiene, you can enjoy a beautiful, healthy smile for life.
#4 – Braces boost your self-confidence.
Having straight teeth can boost your self-confidence and make you feel better about yourself. With oral hygiene, you can maintain a beautiful smile for years to come, which will only add to your confidence. Braces are an investment in your oral health as well as your overall well-being.
Choosing the Right Braces Provider
Choosing the right provider is key to efficient oral hygiene with braces. Why? The right provider will help you understand oral hygiene practices, provide treatments that fit your needs and lifestyle, and use the latest technologies to make your oral health journey easier.
Good oral hygiene with braces starts with finding a qualified and experienced orthodontist who understands your unique oral health needs. Be sure to ask questions about the different types of braces, oral hygiene practices during treatment, and the provider's experience with oral health.
Consult the Best Braces Orthodontist in North Shore, NY
Dr. Craig Smith is a trusted and compassionate braces orthodontist in Smithtown, NY. If you want to improve your oral hygiene with braces, Dr. Smith is a perfect choice. He and his team are experienced to provide holistic oral health care with braces and Invisalign.
At North Shore Orthodontics, we utilize the latest technologies to ensure that our patients get the best oral health experience. We are proud to offer iTero impressionless scanning technology. It takes oral impressions using confocal imaging to digitally capture the shape of the teeth and gums, providing a multitude of patient benefits and orthodontic improvements.
Metal braces, ceramic braces, and Invisalign are some of the options available at North Shore Orthodontics. We can help you find the right oral hygiene solution and ensure a beautiful, healthy smile for years to come. Contact us today to learn more about oral hygiene with braces and schedule your appointment with Dr. Smith!